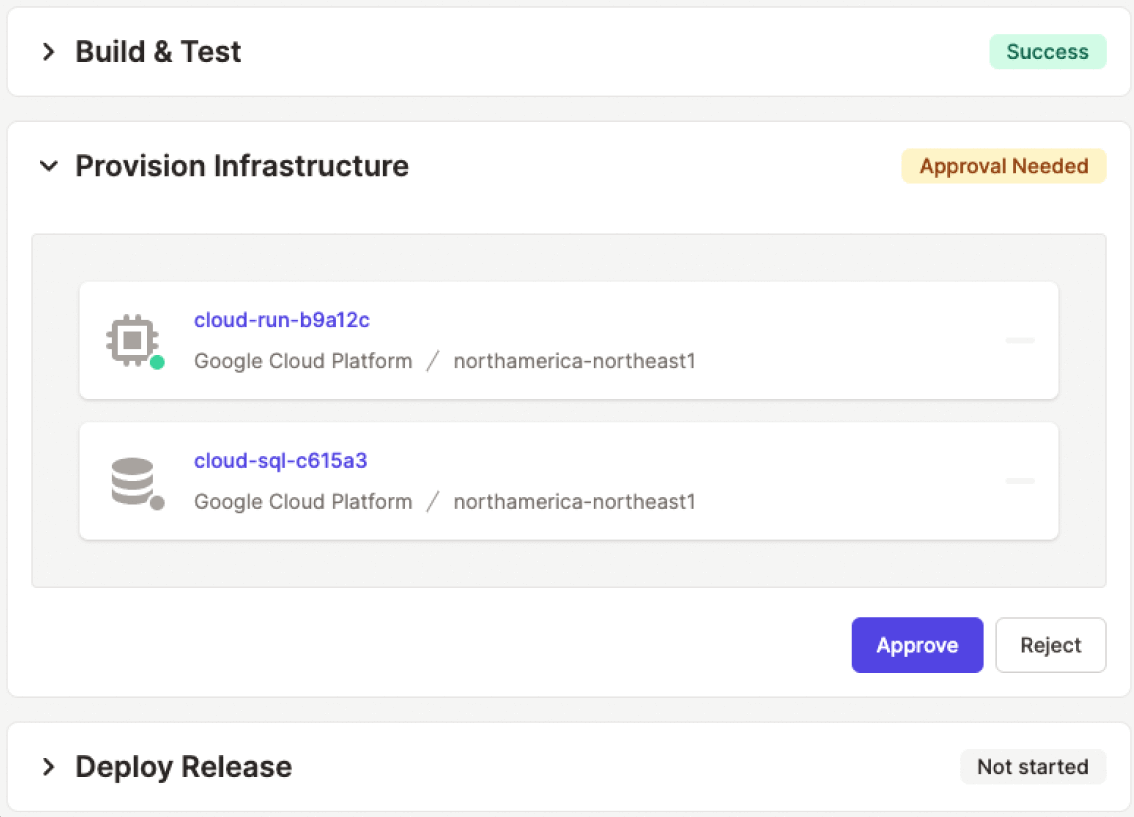 We're continuously refining the Encore experience to make it even more frictionless, and give you more control and flexibility. This week we've released a bunch of big improvements to how deployments work for all your Encore applications.
Much improved overview – Builds, infrastructure changes, and deploys in one view.
No surprises in your cloud bills – You can now choose whether you want to manually approve any infrastructure changes for each environment.
You can now easily re-trigger deploys from the Web Platform.
We refined the internal alerting and monitoring for the Web Platform to ensure availability.
We fixed a subtle bug related to parsing errors in app log messages. – Thanks to Valeria Viana Gusmao, Dinesh Katwal, and Glenn Lewis for their bug reports and contributions!
Developers building with Encore are forward thinkers working on interesting and exciting projects. Join the conversation on Slack to see what's going on, and share what you're working on.
Over the coming weeks we'll be reactivating AWS and Azure support for all Encore users, releasing a polished version of the Web Platform, adding native support for queues and object storage, and much more. – Remember, you can share your comments and ideas on our Public Roadmap.
As always, if you have questions or feedback, join us on Slack.
We're excited to hear your feedback!
Keep building,
André (Founder) & the Encore team